Pete Zedlacher's "Really Big Show" Steals The Night
On May 24th I had both the privilege and honour of attending Pete Zedlacher's "Really Big Show" at The Grand Theater in the heart of downtown Calgary.

The Grand is the oldest theatre in the downtown core of Calgary, Alberta, Canada and presents cutting-edge contemporary performing arts from around the world. Its atmosphere is both warm and inviting, with the second level being a great place to mingle both pre and post-show.

Featured that night were a line up of renowned comedians Danny Sutcliffe, Allyson June Smith, Marito Lopez and none other than beloved headliner Pete Zedlacher.
I still remember when Pete Zedlacher won the Sirius XM "Next Top Comic" award. His face was beaming when he received his rightful recognition. He is just as hilarious as I remembered him to be and has since evolved massively as an entertainer. He is passionate about his craft and it shows. When I saw that he would be headlining for the YYComedy Festival it really was a no brainer! I simply had to attend.
Each comedian embodied their own special energy that night, with no shortage of laughter to be had by the crowd.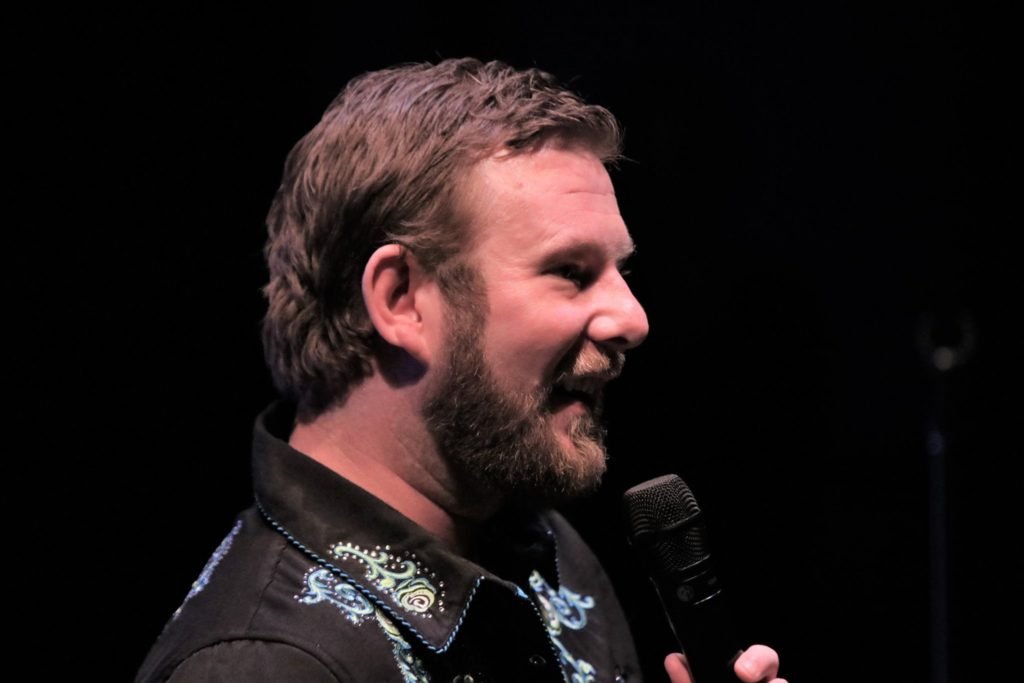 Danny Sutcliffe sauntered onto the stage with a bedazzled cowboy shirt that only a mother could love, sporting what is arguably the greatest icebreaker of the century. You know if a comic opens his act in a sparkly shirt that it's going to be a party, and with the audience already feeling loose from their pre-show drinks it was clearly a recipe for success.

Danny has a way of charming his audience (whether it's due his spell-binding Irish accent or his outrageous taste in fashion is debatable) and his continued engagement with the crowd enlivened the atmosphere, as eruptions of laughter cascaded off of the old theatre walls.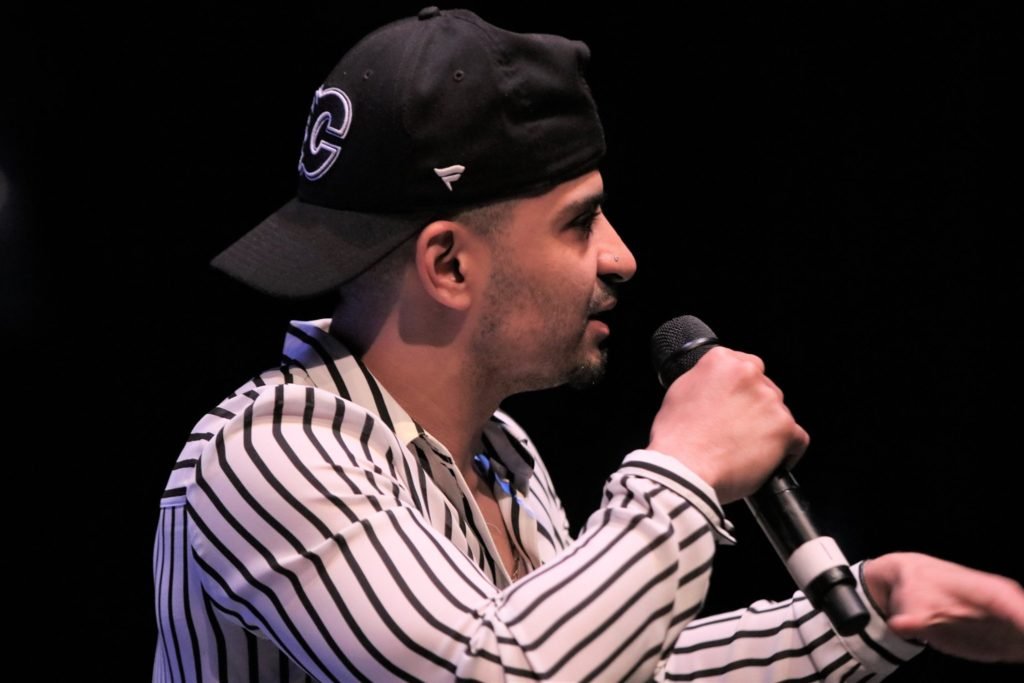 Marito Lopez was one of my favourite sets from the night. From the moment he entered the stage to the end of his set he held the audience's attention for the entire duration, leaving us hanging on every word. Sensational, bold, and (in his words) appearing as that of a "Latino Beetle Juice" Lopez commands presence and is fearlessly bold with content that is relatable and fun. An excellent storyteller, he is truly a no holds barred kind of comedian.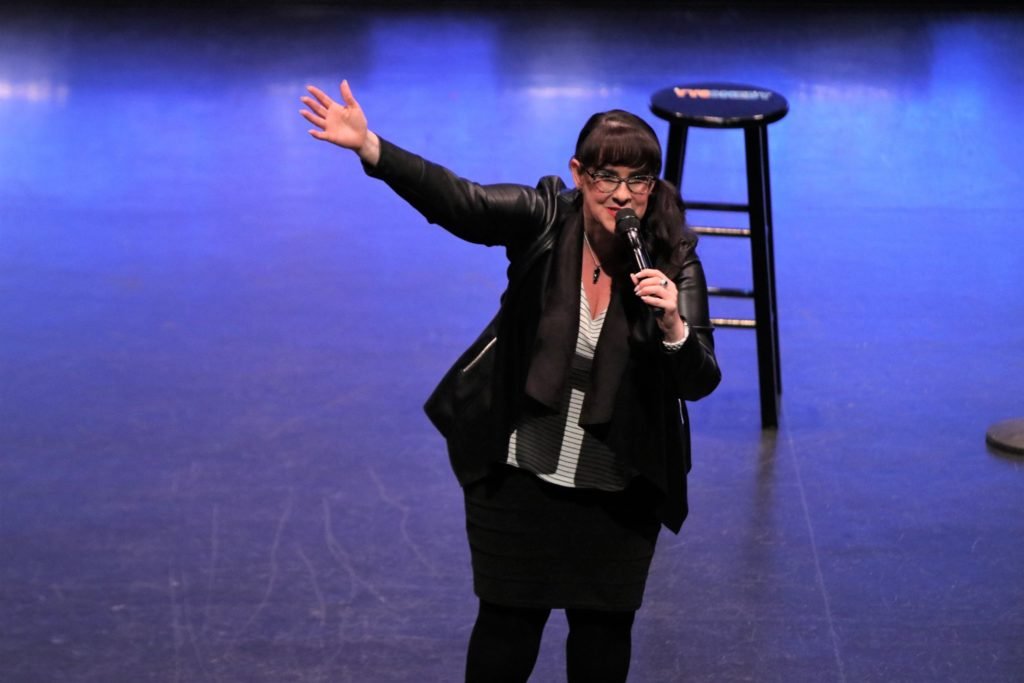 Allyson June Smith graced the stage with her presence and with unwavering exuberance. Allyson holds nothing back during her set, and her delivery is always on point. As a former teacher turned comedian, it's evident that all those years spent teaching in front of a class was a skill that is revealed in the success of her comedy career. It's clear to see that comedy brings her a lot of inner fulfilment and it definitely shows. I look forward to seeing more of her in the future.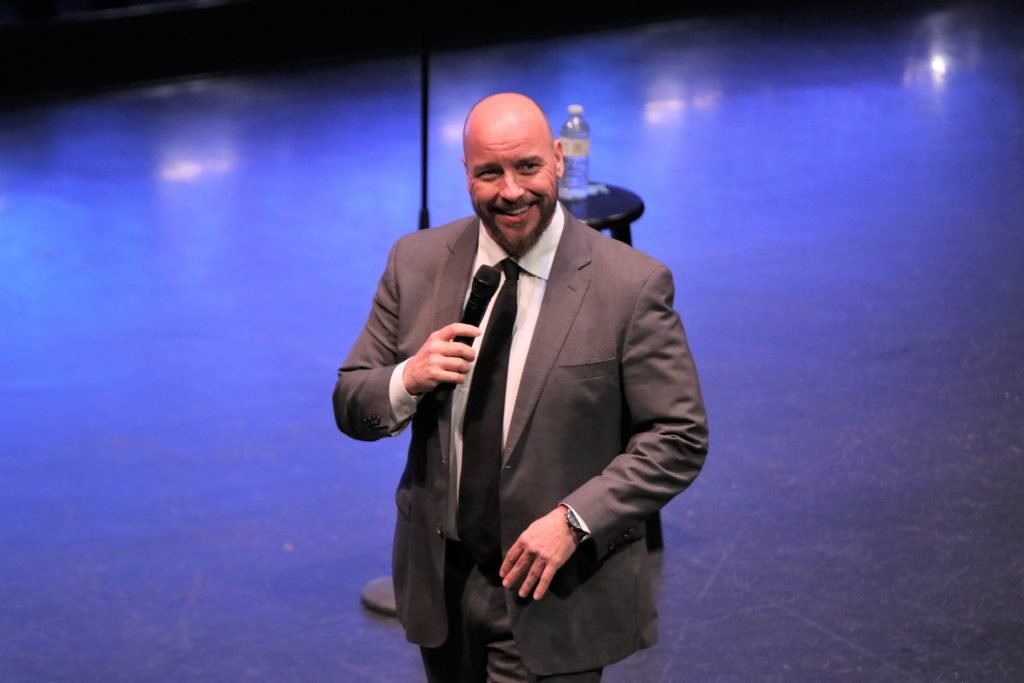 One of the aspects of successful comedy sets is confidence, and Pete Zedlacher is by far one of the most confident comedians when he takes the stage. Every comedian has a different style of joke telling, and an aspect of his set that I really appreciated was both the quality and wholesomeness of his jokes. I really appreciated his ability to tell jokes without needing the use of crude or profane language and concepts. In my opinion, this is a true testament of his gifting for the art of storytelling as well as comedy in general. There certainly was no shortage of gut-busting laughter had.
All in all a fantastic show indeed! Thank you to all of the amazing comedians who put on a fantastic performance. All photo credits in this article go to David Olecko. If you enjoyed this article we encourage you to check us out on our other social platforms such as Facebook, Twitter, and Instagram to stay updated with future events in Calgary.

Stay laughing, friends!