Courtney Gilmour's "Really Big Show" A Massive Success
On May 24th I had both the privilege and honour of attending Courtney Gilmour's "Really Big Show" at The Grand Theater in the heart of downtown Calgary.
The night featured a line up of renowned comedians Abdul Butt, Nour Hadidi, Lisa Baker and the leading lady Courtney Gilmour herself.
There were some familiar faces I recognized from my time spent in Montreal covering popular comedic heavy hitters. It was interesting to observe how they have since developed their sets and evolved as entertainers.
I have a lot of respect for people who are capable of putting themselves out on the front line, risking rejection or silence among the crowd. It's a testament to their strength and resilience as entertainers and it is always an honour to dwell within their presence.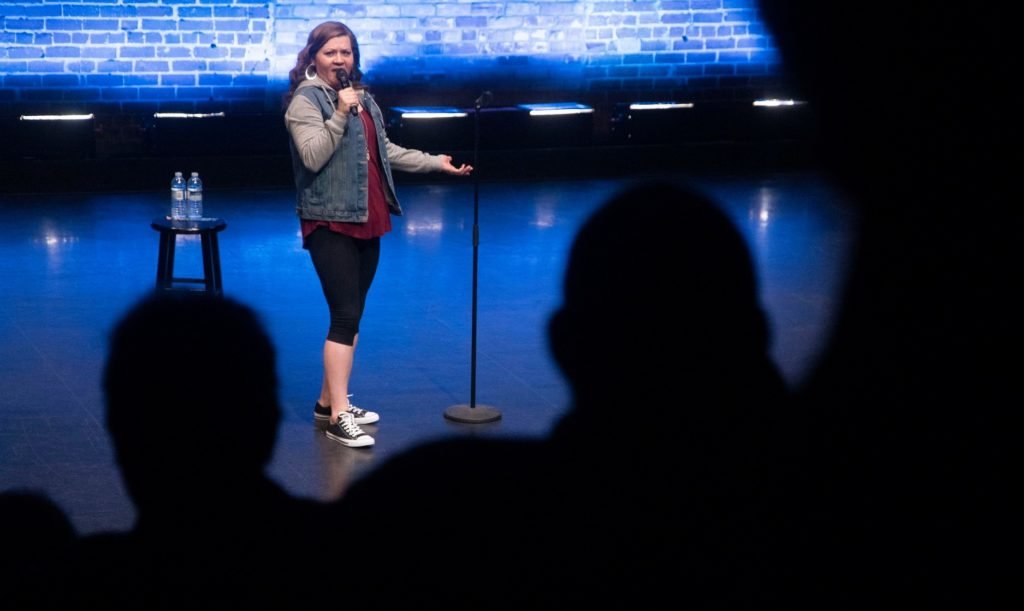 Each comedian brought their own unique flavour to the show, creating an atmosphere that generated a thrilling sense of unpredictability. Lisa Baker was the opening act of the night, hailing all the way from Newfoundland. Embodying a distinct sense of confidence and gusto, Lisa definitely doesn't mind telling it how it is! She is a silver-tongued sensation with a sense of humour that is not for the faint-hearted. In the words of Baker "Online dating is like fishing in an outhouse and hoping that somebody dropped a Rolex in there." Relateable humour with just the right amount of sass makes for a kick-ass combination.
Abdul Butt took the stage next and worked the audience from a slow start into a cacophony of roaring laughter. Reminiscent of a young Jerry Seinfeld, his carefully crafted and hilariously side-splitting content was a pleasure to witness.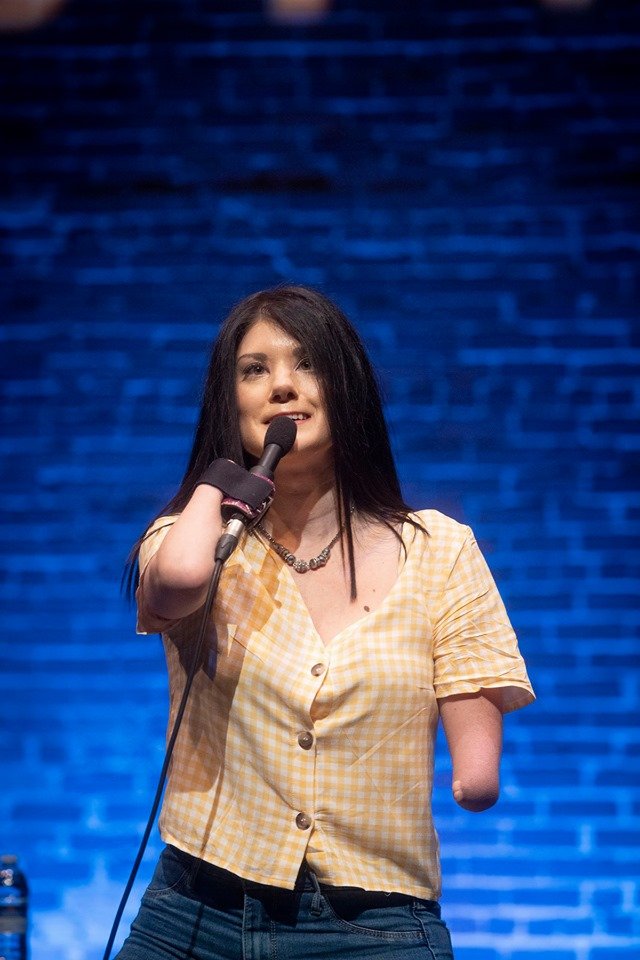 Nour Hadidi's bit offered an unexpected twist saturated with political undertones and a sweet unassuming disposition. She possesses a remarkable ability to influence the energy of the crowd and took more of an interactive approach to her set, creating an engaging experience for the audience. Unafraid to touch on controversial subjects such as race, gender and war, Nour surely won't hesitate to push the envelope and still manage to leave you feeling light-hearted and giddy.

Life has a funny way of delivering what you need when you least expect it to, doesn't it? When Courtney Gilmour took the stage I wasn't expecting for her to be an amputee. Having only observed the headshots for the acts that would be performing, this came as a surprise. I was captivated the moment she took center stage. Her grace commanded presence, there was no shame in her game. Her set might appear to be self-deprecating to the untrained eye, but upon deeper reflection, it is clear to see that Courtney's awesome sense of humour is a total testament to the badassery she so elegantly embodies. What some would see as a limitation, Courtney has turned into a massive positive. She has chosen to see her glass as half full and sets a beautiful example to anyone who may find themselves in troubled times. "I hope your takeaway from this set is that the girl with no hands yelled at you about bananas and not once did she explain how she peels them!" she smiles coyly as the crowd erupts with joy. Thank you, Courtney, for being the medicine my soul so desperately needed.

An unforgettable show indeed! Thank you to all of the amazing comedians who put on an awesome performance. All of the photo credits in this article go Dave Olecko. If you enjoyed this post and want to check out more of our content or stay updated with Calgary's happenings follow us on Facebook, Twitter, and Instagram.

Happy laughing!