Scream Queen Caroline Williams Headlines The Texas Chainsaw Massacre Re-Union At Calgary Horror Con 2019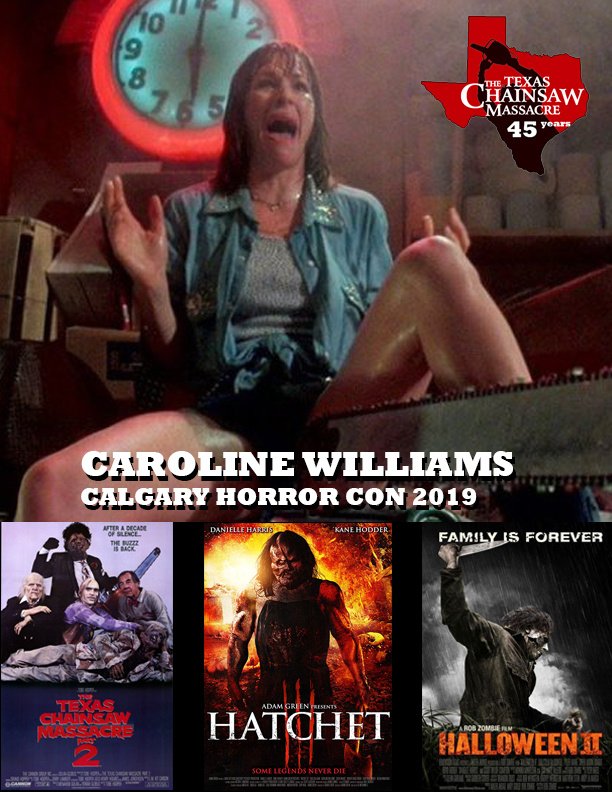 Scream Queen Caroline Williams will be headlining The Texas Chainsaw Massacre Re-Union at Calgary Horror Con June 21-23rd, 2019. Calgary Horror Con 2019 takes place at the Clarion Hotel, 2120 16 Ave NE, Calgary, AB T2E 1L4, with a VIP Party on June 21, 2019 from 9 pm – 2 am and showtimes on June 22-23rdare from 11 am – 7 pm.
Caroline Williams began her career in Texas, co-starring for revered cinema master Louis Malle is his Corpus Christi-based film, Alamo Bay. She worked opposite stars Ed Harris and Amy Madigan in what was her first feature film, after only six months of training at the Studio For Actors, under the tutelage of Chris Wilson. She had established herself in the Texas movie marketplace doing commercials, industrial films and voiceover work.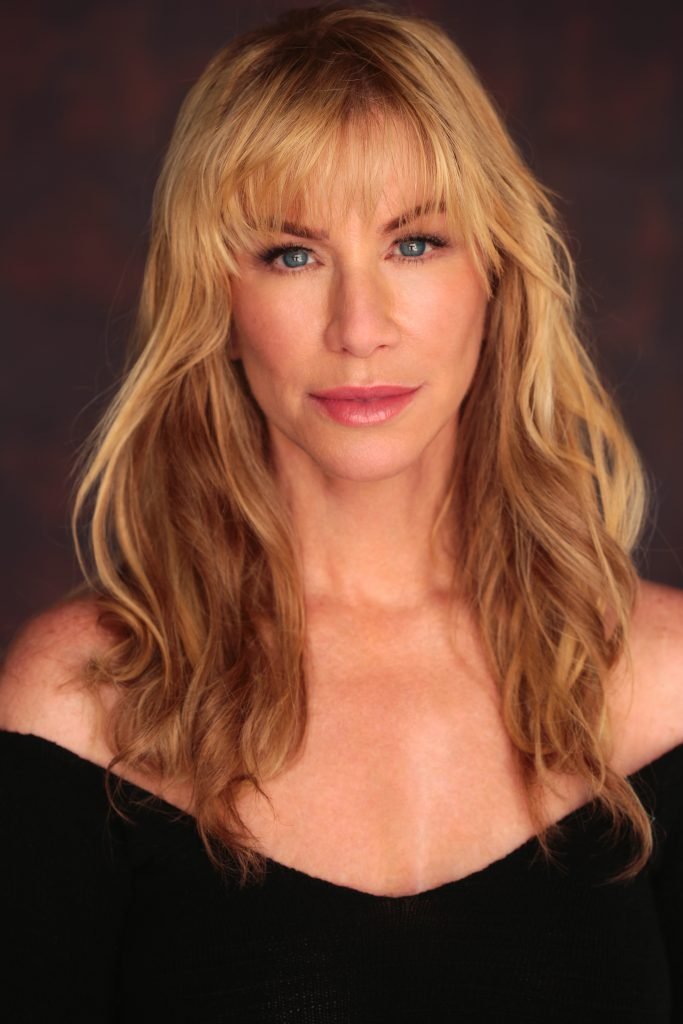 Following Alamo Bay, she moved to Dallas and furthered her career, with co-stars in The Legend of Billie Jean (dir. Matthew Robbins) and Getting Even(Dir. Dwight Little).
When Tobe Hooper and L.M. "Kit" Carson began casting for the sequel to Hooper's iconic The Texas Chainsaw Massacre, they discovered the punkass actress, who ran screaming down the hallway of the casting office. She burst into the room, pulled the chairs from beneath the duo and played the brief dialogue, while huddled in a corner. In that often told moment, she won the role from 440 actresses from both coasts.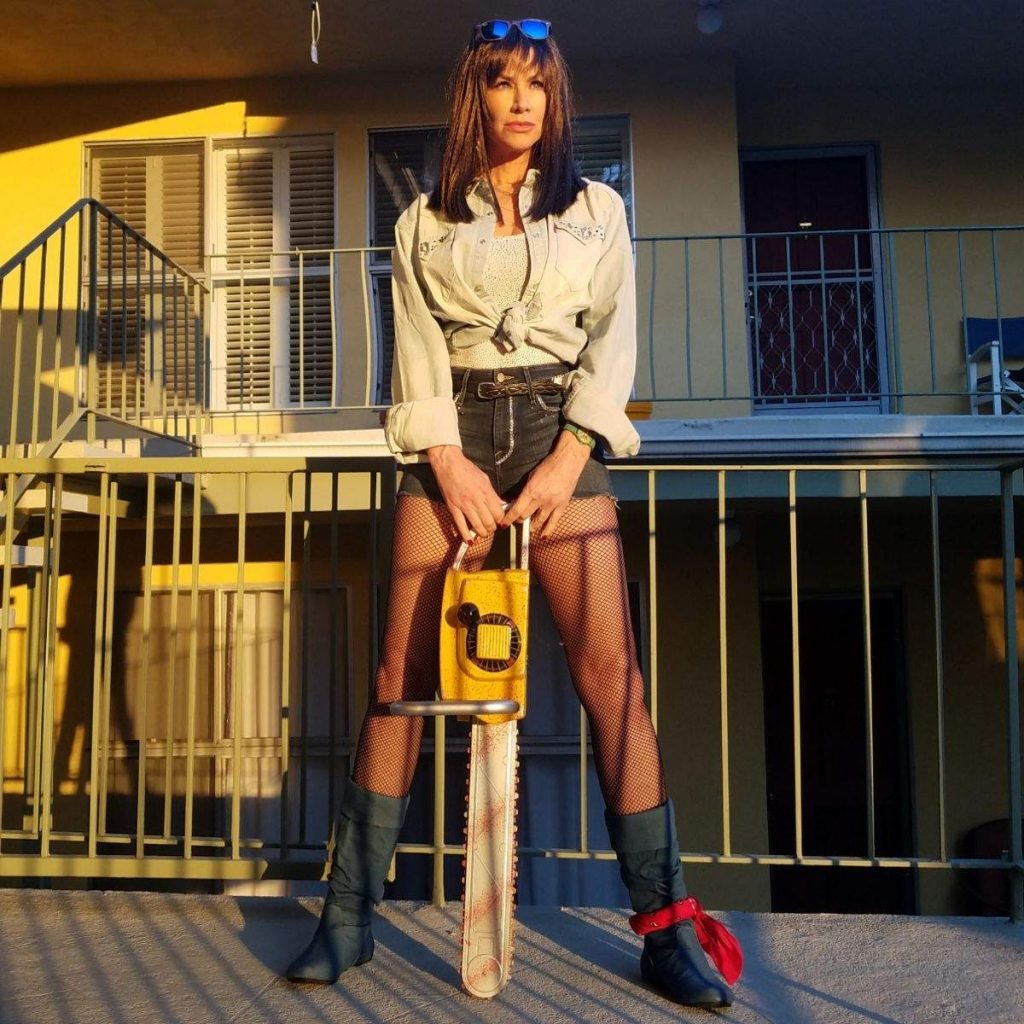 Caroline's career has continued to grow with guest starring appearances on TV and leads in films such as Hatchet 3(written by Adam Green, directed by BJ McDonnell), Contracted(dir. Eric England), Halloween 2(dir. Rob Zombie), Greenlight(writer Eric England, dir. Graham Denman), Verotika(dir. Glenn Danzig) and many other hit tv shows and movies.
Check out Caroline Williams incredible acting resume on IMDB here:
https://www.imdb.com/name/nm0930226/?ref_=nv_sr_1
The Texas Chainsaw Massacre Re-Union at Calgary Horror Con also includes
Teri McMinn, John Dugan, Bill Moseley, Edwin Neal, R.A. Mihailoff, and Bob Elmore.
Kane Hodder, who worked with Caroline Williams in Hatchet III as Victor Crowley will also be appearing at Calgary Horror Con, with amazing photo opportunities for all Horror Fans attending.
For tickets or more information go to http://horror-con.ca/home.html
The official website for Caroline Williams may be found at https://www.CarolineWilliamsActress.com
Follow Caroline Williams on the web:
Twitter @WilliCaroline
Instagram https://www.instagram.com/willicaroline
Caroline Williams is represented for appearances by Derek Maki at Coolwaters Productions http://www.CoolwatersProductions.com