Mike Greenly: On the Release of "Common Ground" by Eileen Shapiro
The anthemic and peace driven song, "Common Ground" has just been released via TRAX Records, as a hot new dance track remixed by iconic DJ Tony Moran, and promises to be the hit of the circuit scene, and Fire Island's summer smash dance tune. Through the collaboration of songwriters Mike Greenly, Gil Polk and Sam Stevens, the song possibly holds the key to world and political sanity and salvation. The simple but often silent theme celebrates unity and defies chaos.
Mike Greenly – former Fortune 500 VP, now high-powered exec speechwriter, speech coach and PowerPoint creator for execs and their teams – is also an acclaimed lyricist. He wrote the original lyrics to "Common Ground". Actor/songwriter and multi-instrumentalist, Gil Polk, then wrote music to Mike's words.UK Solo Artist, accomplished singer/songwriter, Sam Stevens collaborated lyrically and added his supreme vocals, and finally legendary DJ Tony Moran remixed the track making it the ultimate dance tune.
It was an honor to share a Q&As with Mike as the original innovator of the song "Common Ground", as it has special meaning to him. The track is not only a hit, and a Grammy potential celebration, but an ideal…..

How did "Common Ground" come about?

It feels as if this song was meant to be!

In 2015, I attended an Indie Collaborative songwriters' meeting in New York City. Shout out to Grant Maloy Smith and Eileen Sherman who hold these events around the country, letting songwriters, artists and musicians network with each other.

When I gave my presentation at the event as a lyricist looking to collaborate, a talented composer – Greg Kocis – came up afterward and invited me to write lyrics to his melody. The result was my "Common Ground" lyrics. Greg, however, had actually been hoping for words to a love song. That simply wasn't the vibe that I'd felt in interpreting the melody, so we parted on friendly terms. Now I had lyrics but no music.
Gil Polk and I had already been working on other songs together, so I sent him my now-orphaned lyrics. He responded with a melody that resonated with me immediately. HOORAY!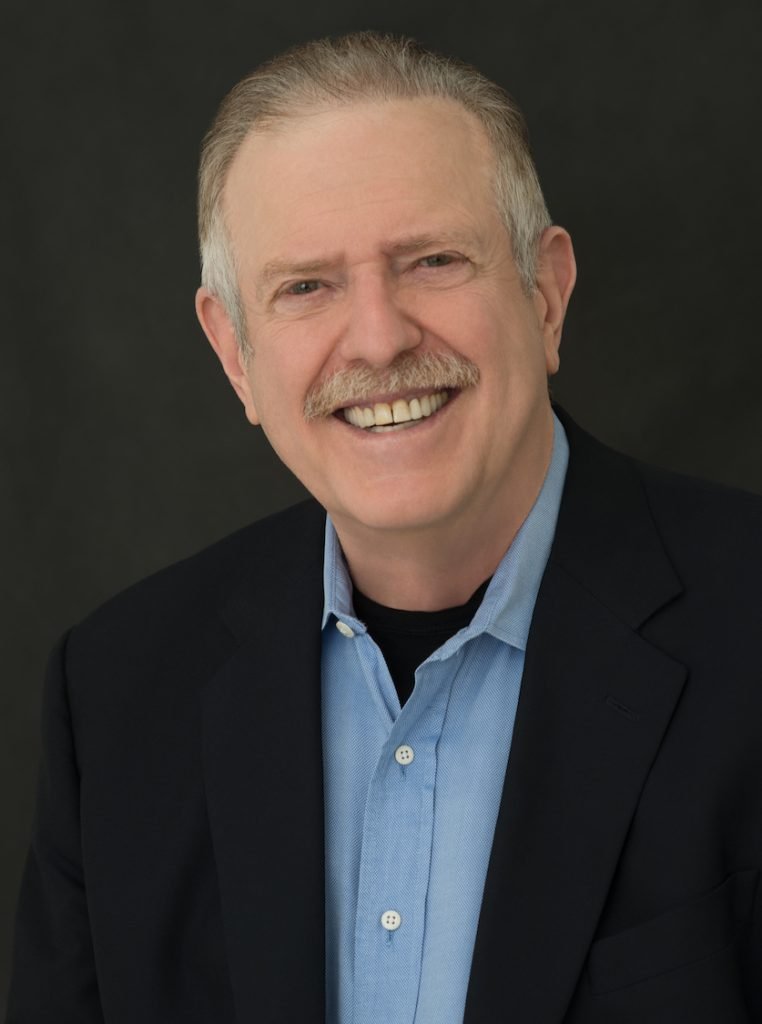 As a lyricist, what was your inspiration for "Common Ground"?
This is a message that comes straight from my heart. When I grew up in the tiny island community of Beaufort, SC – although a lot of my former classmates and others remain dear friends to this day – I was bullied by some as "The Dirty Jew Boy" with swastikas carved into my school locker. I was an outcast as a child.

I'd also skipped the second grade, so I was a strange geek – one year younger than all my classmates. And while I didn't fully realize it at the time, I was "different" in another way, too: I'm gay.
It was painful to feel discrimination and a lack of acceptance back then, but the result taught me to be a more caring, respectful and empathetic person. The early pain was worth it! And that sense of respect for others was my "Common Ground" inspiration.
The original "Common Ground" was not meant or thought of as dance or house music track. Now that TRAX has released the song remixed so masterfully by DJ Tony Moran, can you briefly divulge its history in the Dance Club world?
Gil's wonderful music is in a folk-Americana style. In fact, the song – in his original version – is now being pitched in Nashville by my friend and "song plugger", Chris Keaton. Who knows – maybe someday, Tim McGraw will record it!

But what a blessing it turned out to be that I began to collaborate on other songs with the phenomenal vocalist, the UK's Sam Stevens. Sam loved "Common Ground" too, and created his own beautiful spin on it. So, he became a co-author with Gil and me of a "romantic pop" version.

Meanwhile, I'm beyond lucky to have written four #1 BILLBOARD Dance Club songs with Tony Moran, who also resonated with "Common Ground" and its message when he heard it. Tony agreed to remix the song so people could be exposed to its message on dance floors across the globe.
How do you hope the rest of the world will view your message?
Honestly, I think everyone should embrace the message of mutual respect, tolerance, support for and acceptance of others. There's way too much division on earth. During a time of climate change – and that's only one example of the problems we need to come to grips with as a planet — we need more unity, not the division that's rampant right now, so that together we can shape a more positive future for us all.
What are your thoughts regarding Hollywood mentioning the theme of "Common Ground" at the Golden Globe Awards?"
I'm so glad you asked! What I've been noticing is how often people use the exact same words of my title … in awards acceptance speeches, in interviews with politicians, in business meetings: everywhere! I notice people expressing a wish for "common ground" on TV, radio, in newspapers and on the Internet. So, of course it was exciting to hear my title spoken aloud in a Golden Globes acceptance speech.
Will you be creating more songs with powerful messages?

Absolutely. I have very few skills in life, but whether I'm writing speeches, PowerPoints and ghost-writing other materials for executives, or expressing myself through lyrics, my hope is to make a positive difference in the world.

I feel that way about other songs I was part of creating, too, including "Everything Happens for a Reason", "We Can Plant a Forest", "I Know", "My Fire" and hopefully many more to come!
With all the mention of "Common Ground" politically how do you feel, from your heart about your song?

You really want to get me started on politics?! I'm sickened right now by the cultural divisiveness in my own country and the way we seem to create rifts with our European allies and others. Also, by the way, we seem to have forgotten what The Statue of Liberty expresses about America and about our values as a nation in our own Declaration of Independence … that we are all created equal!

But I will never lose hope, including my wish that "Common Ground" might play even a tiny role in nudging us forward together toward inclusiveness and respect for all.
Download "Common Ground" by Sam Stevens, Mike Greenly, Gil Polk and re-mixed by DJ Tony Moran on iTunes in the United States here:
https://itunes.apple.com/us/album/common-ground-tony-moran-remix-single/1451028069
For interviews or more information contact worldstarpublicrelations@gmail.com